Well here is one I had laying around from when I just got back from Lombok: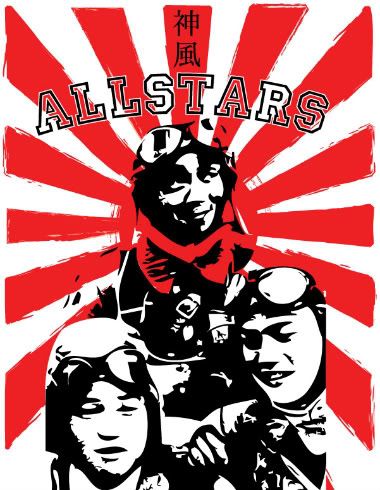 Also made in Illustrator, but not with the Mesh tool obviously.
~
So I came up with this one after I came back from Gili Trawagan.
(there are 3 small islands N-W of Lombok, called the Gili's)
Where I stayed at a Dive Center where one of my friends is a
instructor. A DiveMaster there had a t-shirt with something from
Monkey Magic or something, didn't know it. But it had a Asian guy
on it dressed up and Allstars above it.

I thought it was a Kamikaze Pilot, but he later explained what it
was. But I found the idea of Kamikaze Allstars also rather appealing,
specially on a t-shirt the way that one was. So for now it ended
up like this.